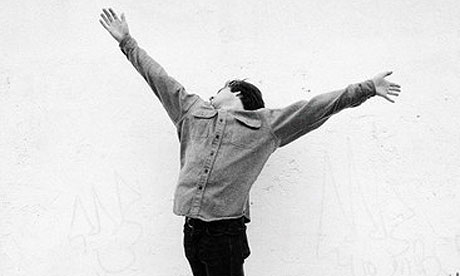 Money
Hometown: Manchester
Money are Jamie Lee (vocals, guitar) Charlie Cocksedge (guitar, keyboard) Scott Bearman (bass, keyboard) Billy Byron (Drums). The band are influenced by so called ideas and visual work, having been away song writing and not gigging much recently.
Dark emotive, powerful with rough raw melodies that's the best way sum up the music the mysterious band Money produce. The rather beautifully ragged 'The Sea' is rather disturbing but still has a gorgeous music video. Money are a band expressing their visual side with powerful images. They're heavy handed with atmospheric drums and loud in your face keyboard tones falling into unstable guitars. The lyrics are all powerful; lead singer Jamie Lee offers the perfect inauguration for a gruff voice.
'Goodnight London' is a lo-fi gem, the closure of eyes, with a whiskey in hand sums 'Goodbye London' up. It's the type of song that that allows the listeners to pay full attention to the lyrics and instead of the surrounding production sound. 'Who's Going To Love You Now' is the A-side to 'Goodbye London' and thanks to Manchester independent Labels SWAY and Piccadilly Records , Money are set to release a 7'' record, with a rather eye catching photography, which is currently only available here.
There is an air of Wu Lyf about Money, especially the mysterious lack of coverage and constant name changes as well as the the use of capital letters for their name. Money are known to have been called Youth, Books, Meke Menete and Kunst, each one of those bands, making soul baring music, it just happens that all the above bands have very little internet presence. Money are a band you truly have hear about, not from their limitled internet presence but, most likely, from the dude sat across the bar who saw them live that one time. If you ever see a flyer with Money written across, do, do, go and listen, and be memorised with hair erecting emotion. Simone F
Buzz: More than just another Manchester band, more than just another Wu Lyf, Money are a band to be blessed in holy water.
For Fans Of: Churches, Wu Lyf and Breton
Comments
comments