You want to know the biggest news in indie right now?
I ate my first ever and last ever Krispy Kreme. Yes, it seems exiting a walk into central at 6am one morning, after falling down a flight or two stairs while moshing to Cage The Elephant lead me into a tiny corner shop where the only non-packet food on sale, was a doughnut. You know what? Rubbish. The Krispy Kreme was rubbish. My sugar levels needed sugar. Instead I got vomit. The icing was plastic candle wax in a dodgy star like shape. Disgrace. Wish I fainted.
You want to know something less important in the world of music news? The Mercury awards, ah yes. Who remembers my big old moan back in the old school days of FDAFR? I was very excited to hear that the lovely hard working dedicated lady that is PJ Harvey walked away with her second award. Well done my love. Although my eyewitnesses may have dropped the words 'she seemed very ungrateful… she said nothing to importance' having not watched show, I don't know. Was our Harvey moody? Would she give The XX a run for their £20,000? I would love to see another band like The Klaxons win, who practically wet their pants with the excitement. Keeping your cool is so lame.
I am massively pleased that neither Tinie nor Adele got a look in; so much so that I am smiling at my screen. Perhaps more smirking than smiling?
Future Dust, And Future Rust Album of the week
The Drums – Portamento
After bursting onto most our radars with that one song about, you know, surfing, or it could be Obama moving into the white house? Which I found highly amusing, reading over the start of The Drums big year (2010). Mama kids not Obama. I've grown to have an unhealthy obsession with The Drums, pure indie-pop. 'Down By The Water' had me crying at the HMV Forum last year. I am sucker, I get it. Move on.  I was charmed away by the fast, panning, whining (not my words) voice of Jonny Piece. I was sucked into this world of his heart throbbing, lovelorn lyrics. I am a Drums fanny.
New album Portamento has darker, bigger and more Jonny filled vocals.
Lead man Jonny Pierce has already been very open about his issues with the church and all things Jesus and hard nailing 'Book Of Revelation' expresses just this. The first song on Portamento and already we have witnessed one of the most insightful personal Drums songs to date. Jonny let's a little rip and sings "I've seen the world and there's no Heaven and no Hell" and "I believe when you die, you die", someone has spent the last few months sending soul searching to dizzy new heights with skin bared lyrics like those.
Jonny is on a one-way mission to shove his fingers up his troubled Pentecostal church up bringing. He owes his family nothing, I say nothing, once again his words not mine.
'Days' stinks of depression yet The Drums manage to add a light turn on your hells guitar and vocals.
'Searching For Heaven' is an oddball choice of blazing rippled synthesised electro keys. I'm strangely am attached to 'Searching For Heaven'; sudden death in space is my kind of thing it seems. 'How It Ended' and 'Hard To Love' are the typical Drums songs, boy meets girls, girl does not like boy a great deal, boy licks his wounds. This time round with more maturity, no longer for the teenagers. This time boy will continue to wait for girl. Oh man, I am in love. 'Money' is of course the 'Let's Go Surfing', I mean that in terms of being painfully catchy and memorable.

'What You Were' was written after Adam decided to make a sharp exist from the band, bitter sweet with Jonny on top. 'If He Likes It Let Him Do It' is spine binding, loud spacey keys filled with oh aha moping guitars, somewhat a memory hey?
'I Need A Doctor' 'In The Cold' 'Please Don't Leave Me' are executed for my feelings. Such emotions start running wild through my cold-hearted pale body, it's almost Morrisey like, gone cool via Brooklyn fancy awkward youth.
Strictly Our Opinion: The Drums have always been the band that makes pitiful self afflicted pop songs. This time they have taken their fun light sound and mixed it with the dark soul baring lyrics the debut album was lacking. If you can't even tap your foot whilst listening to The Drums you my friend are someone I wish to debate with. Name your place; I have an all London zones travel card. Debate me.
Portamento is one of the most simple and yet powerful album sleeves to have graced my eyes. There stood is Jonny as young boy, red eyed, standing under a cross with his granny? Simple, yet so wow. The Drums wrote and produced all songs on Portamento, a real band who are way more then the guys who sang about surfing, so much more [4.5/5.0]
Bombay Bicycle Club – A Different Type Of Fix
The ever dashing London guitar band are back with their third album in three years, no rest for the wicked hey? Debut I Had The Blues But I Shook Them Loose was what I would call the perfect classic indie album filled with nothing but humming guitars. Second album Flaws' was more of a folky-acoustic record, which let's be fair showed that the Bombay Bicycle Club boys can hold onto those melodies. You would have thought with two different types of musical direction within two years, the lads were never ones to shy away from experimenting and looking for 'something new'. Instead A Different Type Of Fix bounces into the darker more mellow dramatic way of thinking.
The first song on A Different Type Of Fix is another with a long name 'How Can You Swallow So Much Sleep'. I wish there was a question mark after Sleep, would have taken it on to another level (no not the band) we are treated to the typical Bombay Jack vocal expressions with a lose your mind to the heavy darker beat tapping, yet sounding incredible fresh faced. From fresh faced to the dark hard angry 'Bad Timing' that I found myself staring angry brow expressions. I do believe this is good; ask me again in a while. The drumbeats are amazingly catchy.
'Your Eyes' is almost something The Mystery Jets would have been pleased to have shitted out before 'Two Doors' came about. Mystery Jets are still awesome, come on? "I think I am in love with girl next door." I have an attention span of about a click of a nose. Right 'Your Eyes' is basically a quirky Mystery Jets song before they shitted out 'Two Doors' already said that haven I? 'Your Eyes' is a hard beaten clapping jawing spin on Mystery Jets album sleeves. Got it? 'Lights Out, Words Gone' is one of my favourites, such an amazing dreamy wavy mare disco song. Very Washed Out, chilli-wave is it? Such groovy, escapism.
From chilli wave to one of summers coolest pop song that keeps smiling until your face drops 'Shuffle' such a happy song. The keys, vocals, guitars and drums; every single piece of sound running through 'Shuffle' makes me think happy thoughts. You think chocolate, I think Baileys. Bombay thinks simple piano loops. Happy times. Acoustic heartbreaking guitars and vocal song which acoustic album Flaws had given birth to, but with more power and emotion.
'Beggars', talk about dropping the mood. 'Leave It' swaying drum beat, horning vocals. 'Fracture' bought a rush of cold wind over my shoulders (no the window was closed, thank you very much) the whole song crumbles with raw stand still, pluck away my skin and bare to all who will witness. 'What You Want' could be taken straight out of a Foals rehearse session. Quirky catchy thundering guitars, with the correct amount of coolness while not overly showing off. 'Favourite Day' is beautiful and made without the use of a guitar, mostly using the help of a well-trusted sampler just like 'Shuffle.'
The finale 'Still' is Bombay does soft Radiohead, but with those annoying wet noises people have when they speak. Sponge. Frankly this was really off putting, overly off putting. 'Still" is cringe inducing to me. Otherwise it could be an amazing song, wait it is an amazing song, the vocals are just heavily annoying. Someone pass the piano to jam in Jack's mouth please.
Strictly Our Opinion: The Bombay Bicycle Club boys are improving with each album in every way possible. Growing up to be quite the experimental band. A Different Kind Of Fix is a must have for any die hard fan, they may have changed from folk to dark within the space of a year but their signature sound still remains [4.0/5.0]
I managed to listen to Ed Sherran debut album + and to be honest, not even worth a review. I wish I could see the fuss over this guy. Having heard from 'non music heads' that at Reading Festival he was actually deeply poor. Is your label paying people to big you up Ed? Pass thanks. Don't get me wrong + is not that bad, just lacking my finger oozing.
Future Dust, And Future Rust Single of the week
Slow Club just got sexy 'Where I'm Waking' rinks of quirky sex. The drumming is sexy and the vocals are sexy. Rebecca purrs "You've got the brains, I've got the body' total sexiness. I have proudly played this song over and over again. The drumming hits all the correct spots, I did a guest deejay spot last weekend. This went down a storm, the Dalston crowd always know when to put their 'I know this song' faces on. Good bless. I am super excited to be hearing Slow Club new album Paradise in the matter of hours, wish my heart luck. I am totally caught in a lusting wagon with Slow Club.
Dalston babies, even filming 'What You Wanted' in Dalston finest pool house. Spector are for fans of The Killers and The Vaccines. I mean that I mean with their catchy fast packed big sing along choruses. Spector have this English charm towards their ever growing new indie romantic sound.
Catch them on their very own headline tour in October. Most are FREE entry unless you live in London or Manchester, then you suckers have to pay a tiny fee. Don't shoot the messenger. Did anyone manage to catch them on the BBC Introducing stage? Watch here AND yes must boys around Dalston do wear suits. Very gentlemanliness
Out September 19


Rachel Zeffira – To Here Knows When (My Bloody Valentine cover)
The female half of 60′s pop girl influenced band Cats Eye's. Rachel covers is not so much a cover more but a re-working with an orchestra making lovely harmony noises.
Take a listen for yourself:  Rachel's voice makes my emotions very unsettled, in a good way. I believe. Now where did I leave those tissues?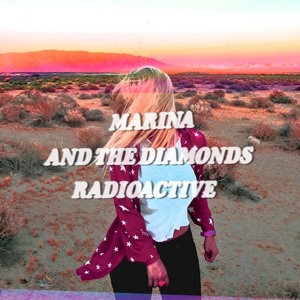 Marina And The Diamonds – Radioactive (Blood Orange Remix)
Anyone who knows me to well, knows how over obsessed I have become over Dev Hynes new project Blood Orange. I mean frankly obsessed, dancing to Coastal Grooves all night in my underwear in a blonde wig believing I am a tranny with pointed boobs (Lady Gaga?) Sniffing myself with whiskey and ice. Dev has managed to turn Marina's 'Radioactive' into a desperate love torn ballad song. Dev has created something far more than the average remix more so his own personal glittery seedy creepy spunk all over it. Dev coo coos along side Welsh Marina, no longer a robot dears. This is disco-antic. It hurts me.
Future Dust, And Future Rust recommends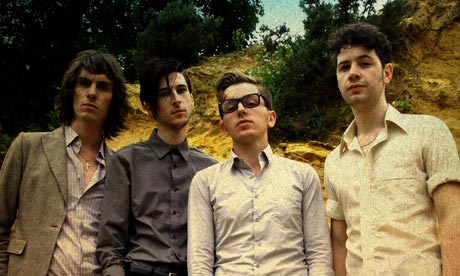 I fell for the name Sissy & The Blisters before I even laid my eyes and ear upon them. I fell for then even more so after listening to 'Let Her Go', which is a sexy, sweated punk garage old fashioned rock n roll with a surprise of organs. Surprise. Organs. Such body movers. Brain movers. You know its a mover, perhaps your a mover from listening to them? Perfect up beat psychedelic dramatic in your face if you are not able to shake your skinny drainpipes off.  If The Cramps are you kind of band, then Sissy are by far up your musical radar.  I give it to me Sissy & The Blisters, they make me want to roll around in sweaty pigs blood while swinging from a brandy bottle. I want to be in the organ-based band. I already am a admire of the black drain pipes (see me without then, then it most certainly is not me) Now where did I leave my Chelsea boots?
'Let Her Go' EP is out 3rd October, put that in your hair of the dog over busting dairy.
Future Dust, And Future Rust caught live
After being offered tickets to see Pulp at Brixton on both Wednesday and Thursday and after declining them both times. I went on a rum bender instead. I lost.
Monday 5 September: Cat's Eyes – Queen Elizabeth Hall
Having seen Cat's Eyes many beautiful times before, after last weekend at Rock En Seine bad sound issues I was only more willing to embrace the ever unique Cat's Eyes more say than before. Rachel and Faris are not ones to shy away from playing gigs within another wise non-gig like place. Braced on stage along side each other was a full on twenty plus orchestral on stage surrounding the extra tall Faris and darling bee Rachel. Was a dark adventure that only Cats Eye's can achieve, you could drop a pin. The crowd were still, on stand still from the harmonising stage. Cat's Eyes played pretty much all of the songs from the debut album which included 'Not A Friend' 'Bandit' 'I'm Not Stupid' 'Face In The Crowd' 'Sunshine Girls' with the encore reaching to a climax with 'Love You Anyway' and a Pink Floyd cover 'Lucifer Sam' as little as that, they were gone. This may have been the last time to catch them for a while with Faris going back to his full time of the marching The Horrors through 'Skying' and Rachel going solo. I am glad to have witnessed 'how do this happen' duo many times. Never a goodbye already is it?
Tuesday 6 September:  The Drums – The Lexington
Fresh from playing The Hoxton Bar and Grill on Monday, The Lexington is The Drums second gig sandwiched between three London gigs to mark the celebrates of second album Portamento. All three gigs sold out in record time, who does not like to see their favourite band in such a small venue?  The supporting whores The History Of Apple Pie supported The Drums; whose stage presence has raised a tiny bit more, lead women is starting to move around me. Please stop taking tips from Yuck, we get it they love you, but bands that lack stage personality are boring and dull. I walked out for some lung cancer and Brooklyn larger. The moment arrived; you know the moment when the band walks on stage was electric. The Drums paced themselves through hits from the début and Portamento kicking off with 'What You Were' 'Best Friend' 'Me And The Moon' 'Money' 'I Need Fun In My Life' 'Forever And Ever Amen' ending the ever social awkward make tiny camp jerky back straight dancing to 'It'Will All End In Tears ' and 'The Future'
Jonny can pout for Brooklyn even the world.  I cannot stress enough is stage presence is beyond the average indie pop star. The Drums live set now includes a drummer and a bassist.   Close your eyes, breathe and pout like your mouth never opens.
I found it disgusting to hear a crowd member moan after the show about them not playing 'Let's Go Surfing' ''it is the only song I know' drop away dude, drop away. The Drums know what they are doing. Plus 'Money' gets the crowd moving within a hot shot.
I am off to see them again tonight at XOYO are you?
September is looking like an incredible amazing month for albums and new music. Hats off guitar bands.
Peace,
 Simone
Each and every record mentioned above is worth a trip to your local record store/itunes for, If you don't go, I may just haunt you, I can do this. I am special. Honestly you won't regret it (the buying I mean, not me haunting you.)
Comments
comments